Sand Washing Equipment Sand Washer For Sale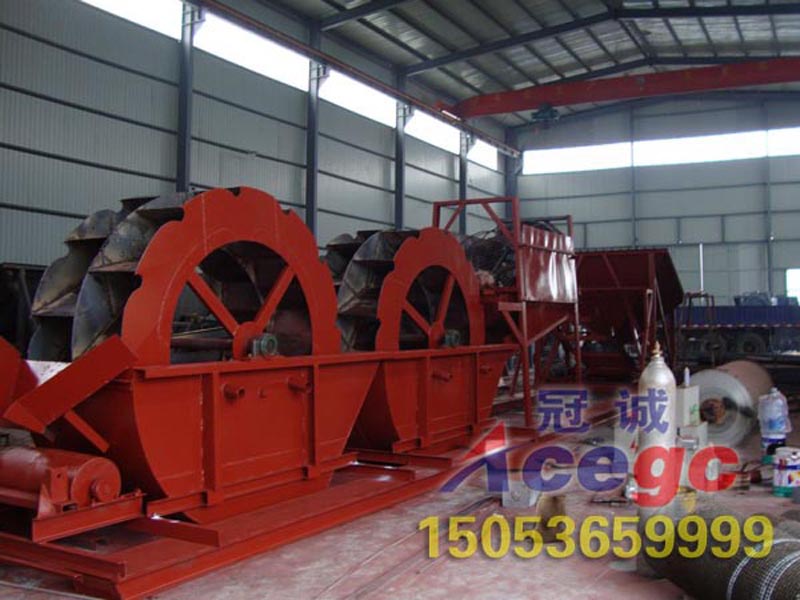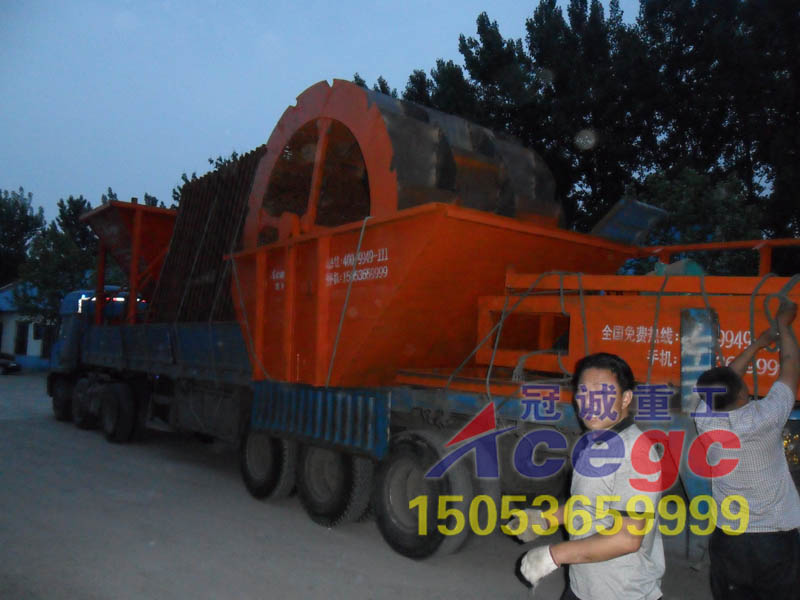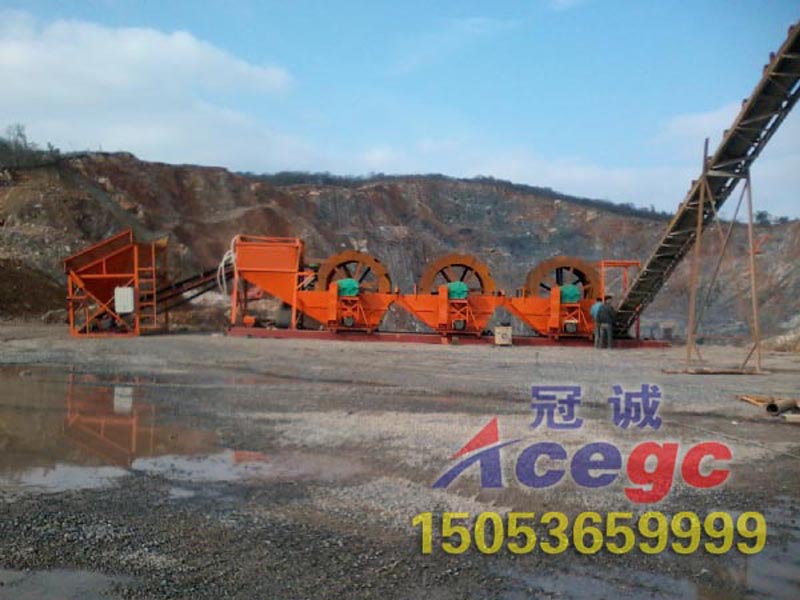 Sand washing plant used for clean and separate the dust and powder from the sand. Its widely used in construction sites, sand plants, glass plant and desalination plant.
Wheel sand washing machine is a kind of sand washing equipment work matched with the sand making machine.
There are 3 type can choose ,Wheel type washer , Bucket type washer and Screw Washer
Working principle
When the machine working,the motor through the V-belt, reducer, gear slow down driven the impeller slowly rotation, sand has a trough into the tank, Rolling in the impeller driven, and grinding each other ,remove the impurities that cover the surface of the gravel.Destroys the water vapor of the sandy sand, in order to facilitate dehydration; at the same time with the formation of a strong water flow, the impurities and the proportion of small foreign body away from the overflow tank to discharge, to complete the cleaning effect. Clean sand from the leaves away, and finally the sand from the rotation of the impeller into the trough to complete the sand stone cleaning effect.
Model

GCXSD2610

GCXSD3016

GCXSD3620

Diameter of Impeller(mm)

Φ2600*1000

Φ3000*1600

Φ3600*2000

Feeding Size(mm)

≤10

≤10

≤10

Discharging Size(mm)

≥3

≥3

≥3

Power(kw)

7.5

15

18.5

Capacity(t/h)

20-50

50-120

120-180

Weight(t)

2.68

3.26

4.3

OverallDimension
(L*W*H)(mm)

3320*2125*2670

3810*2686*3085

4500*3206*3480
Qingzhou Guancheng Heavy Industrial Machinery Co.,Ltd.
+86 536 3593111
地址:Dongjiande Village, Huanglou Street Office, Qingzhou, Shandong, China (Mainland)
电话:+86 536 3593111
传真:+86 536 3593111
手机:+86 15653473333,15053659999
Email:1592999333@qq.com