Cutter suction dredger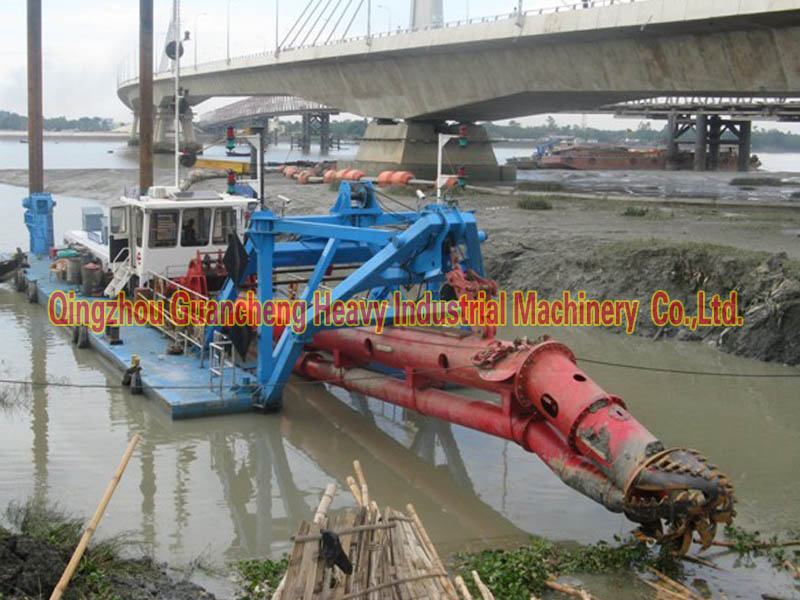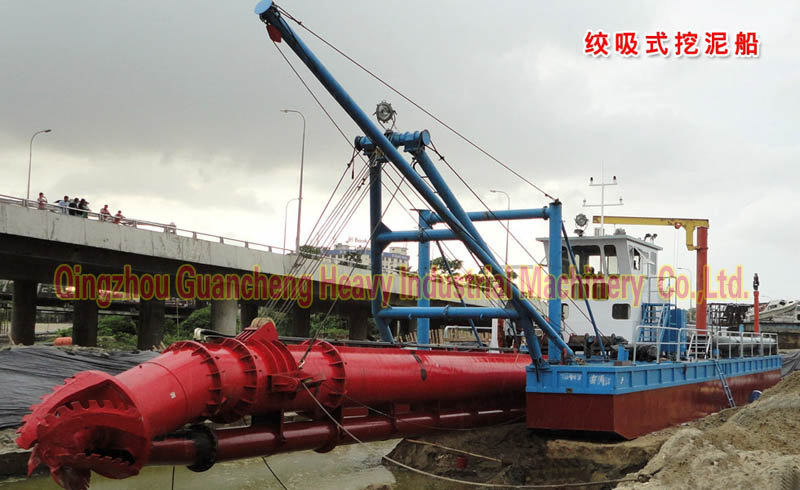 Guancheng 6 inch to 20 inch cutter suction dredger introduction 6 inch to 20 inch cutter suction dredger can be used in different kinds of geologic structure.the series of dredger is suitable for sand digging from river and lake, river,lake dredging,sand reclamation,digging sand and so on.
Guancheng cutter suction dredger absorbing advantaged technology of Dutch and American related products,the capacity of the CSD dredgers ranges from 100m3/hr to 1000m3/hr,dredging depth from 1m to 25m and discharge distance from 500m to 3000m.
We can design and fabrciate the cutter suction dredger according to clients requirements'.please share with us more picture and video of your mining area ,we can recommend you the best suitable and economicla dredger for you as our company is professional.
GUANCHENG Cutter Suction Dredger

Sand Dredger Model:

CSD-300

Diesel Engine Power

559kw

Main Features

Rotation Speed

1800r/min

Overall Length * Width*Height

27*5.4*1.6m

Cutter Head

Main Hull

12*2.4*1.6m

Cutter Shaft Power

60kw

Max. Dredging Depth

12m

Diameter

1300mm

Mixture Capacity

1200m3/h

Rotation

30rpm

Discharge Distance

1000m

Winch

Pump

Ladder Winch

1set

Manufacturer

Shijiazhuang Pump

Swing Winch

2 sets

12/10"

Spud

Pump Shaft Power

212kw

Length

14m

Driven by Gearbox

Diameter

377mm

Engine

Thickness

16mm

Manufacturer

Cummins

Quantity

2 pcs
Qingzhou Guancheng Heavy Industrial Machinery Co.,Ltd.
+86 536 3593111
地址:Dongjiande Village, Huanglou Street Office, Qingzhou, Shandong, China (Mainland)
电话:+86 536 3593111
传真:+86 536 3593111
手机:+86 15653473333,15053659999
Email:1592999333@qq.com