The main features of gravity mining separating
The gravity separating method is widely used in mining and gold mining,the gold mining machine with simple structure,easy operation,and can be used very common.
The main features:
1)The gold platinum
2)Tungsten,Tin ore
3)Iron ore such as limonite,hematite
4)Mangnese ore
5)The coal mine
6)The non-metal material separating such as asbestos,Maria glass,Kaolin,diamond etc.
7)The copper,lead,zince etc mainly using flotation method to separate,using gravity method to preenrich,it's the usual way now.
8)To get the concentrate by finess such as classifying,clay to get rid etc.
9)The separating of some alluvial sand mine concentrate is rare metal such as zirconium,titanium etc.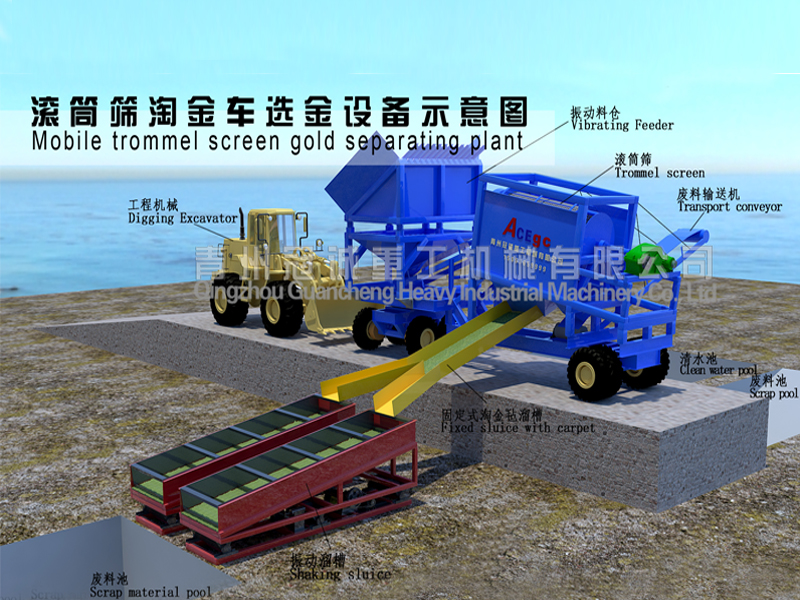 Qingzhou Guancheng Heavy Industrial Machinery Co.,Ltd.
+86 536 3593111
地址:Dongjiande Village, Huanglou Street Office, Qingzhou, Shandong, China (Mainland)
电话:+86 536 3593111
传真:+86 536 3593111
手机:+86 15653473333,15053659999
Email:1592999333@qq.com