Mining Vibrating Screen Price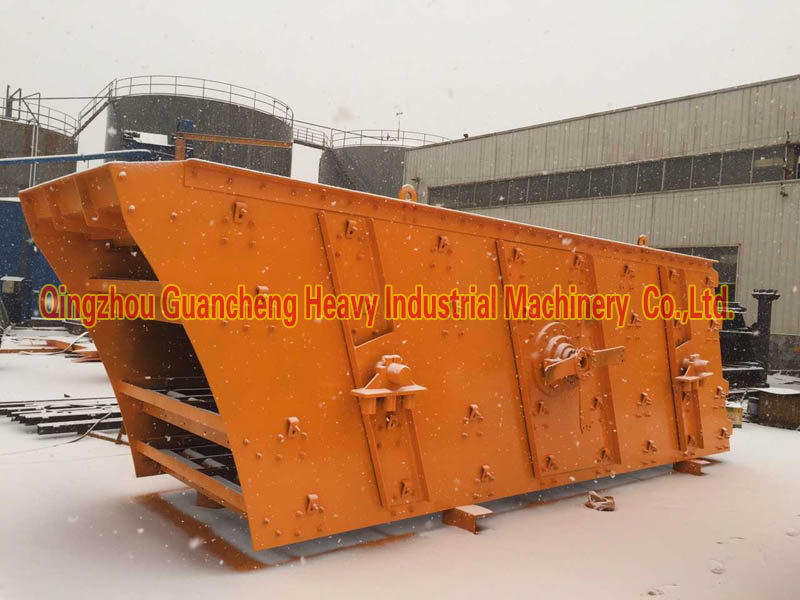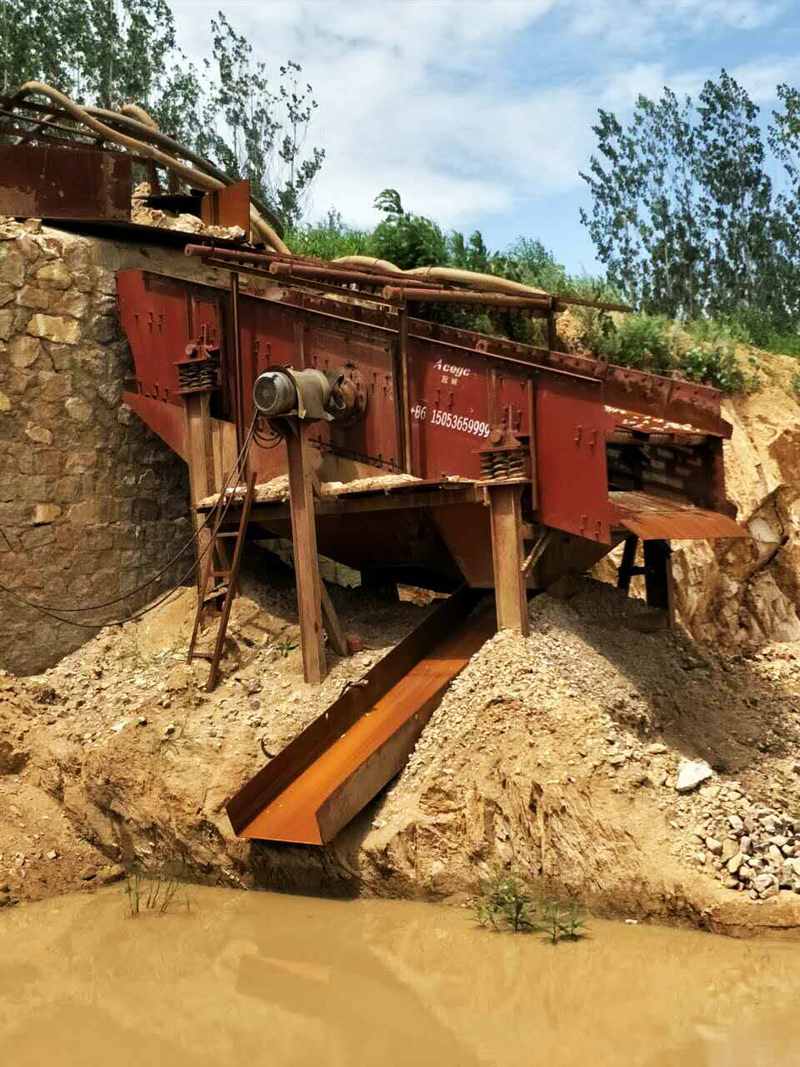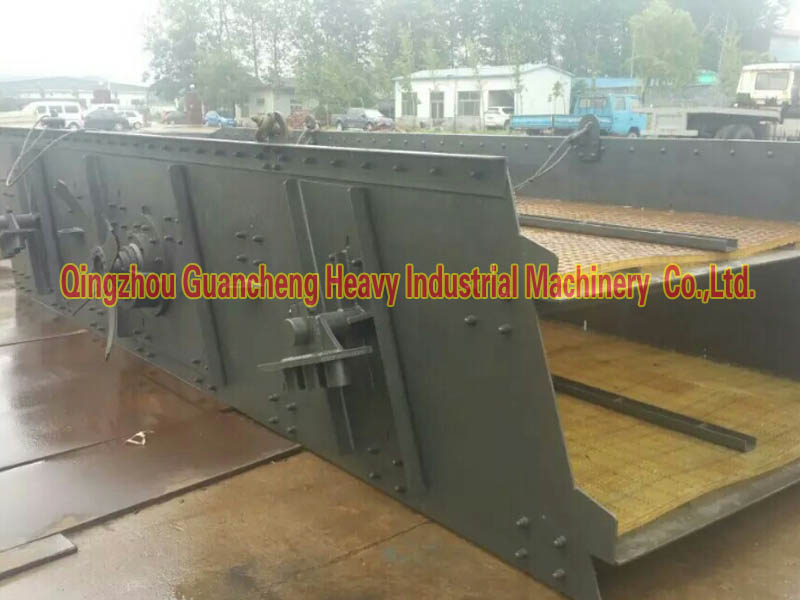 Eccentric shaft vibrating screen is a new type of vibrating screen, using eccentric vibration, to overcome the shortcomings of traditional vibrating screen steel plate easy to tear and motor easy to burn.Installing imported bearings at eccentric shaft,The screen is made of anti-tear steel plate,some screen material is steel plate punching, some is wear-resistant polyurethane.The mesh of the vibrating screen is generally two layers and three grades.
Working principle
Vibrating gold mining machine feeding by loader excavator or other equipment.There are several high-pressure water pipes on the vibrating screen. The high-pressure water will wash the mineral material, after washed the material will be sieved. The gravel will be discharged directly from the top of the vibrating screen. The material contain gold enters the lower part of the vibrating screen, After washing and screening again, finally mineral materials into the chute or Nelson mineral concentrator ,then extract the gold from the sand.

Our products have exported to many countries ,such as Africa,middle Asia,Southeast Asia,Indonesia,Russia,Kazakhstan,North Korea,Madagascar,Saudi Arabia,New Zealand,Australia,etc.Our factory takes " people-oriented, quality first, customer satisfaction, and sustainable development" as the guiding principle. We provide a series of services from Research&Design,Production,installation&adjustment to after-sales service.Warmly welcome to our factory.

Qingzhou Guancheng Heavy Industrial Machinery Co.,Ltd.
+86 536 3593111
地址:Dongjiande Village, Huanglou Street Office, Qingzhou, Shandong, China (Mainland)
电话:+86 536 3593111
传真:+86 536 3593111
手机:+86 15653473333,15053659999
Email:1592999333@qq.com