Spiral Separator


The Main Types and Application Field of Sprial Classifier:
There are four types of classifiers, high weir type single and double spiral classifier, immersed single and double spiral classifier. Spiral classifier (Screw classifier) is widely used for distributing ore in the close circuit with ball mill. Advantages are simple structure, reliable working condition and convenient operation.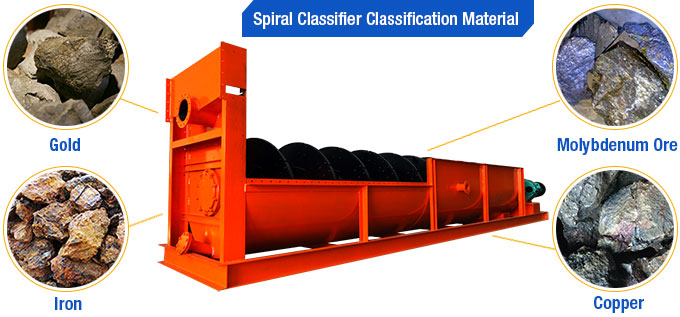 The Function and Usage of Spiral Classifier:
1. Separation of fine particles and liquid from coarse particles.
2. Separation of light particles from heavy particles.
3. Separation of the particles into a number of products graded according to size.
4. Separation of liquid from solid particles.
Qingzhou Guancheng Heavy Industrial Machinery Co.,Ltd.
+86 536 3593111
地址:Dongjiande Village, Huanglou Street Office, Qingzhou, Shandong, China (Mainland)
电话:+86 536 3593111
传真:+86 536 3593111
手机:+86 15653473333,15053659999
Email:1592999333@qq.com